Shaoru Wang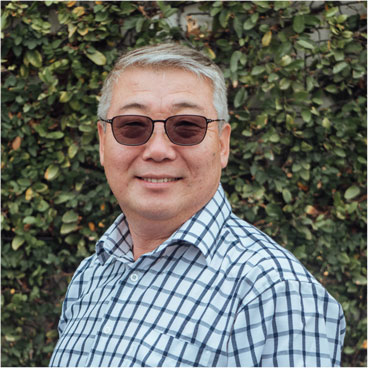 Shaoru Wang joined Advance in 2001 after many years' experience in international trade and business management in China. He has helped pioneer exporting meat from NZ and sourcing product from China and his knowledge of Chinese and Kiwi culture, solid social network at most levels particularly in China, provides our existing and potential customers and suppliers, with excellent service, helping suppliers and customers grow their business.
Ask him to help expand your Chinese business and he will.
Shaoru migrated to New Zealand in 1997, coming to NZ with strong academic background and practical business qualifications, a qualified engineer in metallurgical engineering and research, a licensed export sales staff in international trade and a registered customs specialist in China.
Postgraduate in Economics of Liaoning Party School
Bachelor in Non -ferrous metal metallurgy in North Eastern University (NEU)
Diploma in international trade in Dongbei University of Finance and Economics (DUFE)
Many of his colleagues, from university days, are now in prominent positions in China central and regional government giving him a strong network of contacts. He also has strong business contacts having spent 10 years in international trade at many levels rising to General Manager of Liaoning Foreign Trade Corp Benxi company, Assistant to Director General of Benxi Foreign Trade Bureau China, trading chemicals, minerals, steel, shellfish, introducing equipment and machineries, coordinating relationship with government agencies as well as company's daily management and operation.
Shaoru's experience in Advance is not just only exporting meat, but also sourcing fish, vegetables, and soybean protein from China for our other markets. His knowledge of import, customs, financial and shipping, regulations and requirements, along with the practical experience and knowledge gained from over a decade of Chinese trading make him well placed to assist NZ suppliers and Chinese customers.