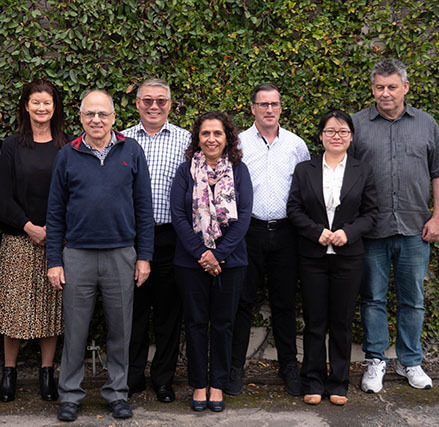 Advance Marketing Limited is a progressive international meat and food marketing company that targets markets that have special requirements. For this reason the business is not based on selling commodities to the traditional European or USA markets, but in selling to customers who buy special items on a programme basis or require a special service. Not only do Advance look after overseas clients but they also have a strong base of domestic clients who call on their service. Advance enhances their New Zealand supply by buying from other countries for use in New Zealand and also for sale to third countries.
The primary focus has been on meat products but this has now expanded to include a wider range of food and associated products, including dairy products, seafood, vegetables and specialist pet food meat ingredients, such as ovine meat and bone meal.
An integral part of Advance's philosophy has been to employ staff with valuable skills. Advance employs Spanish and Mandarin speakers and has staff with a wealth of meat experience both in NZ and overseas, in production, sales and food technology. This means that Advance can communicate directly with their customers, not only supplying product and market information, but also giving technical assistance to customers who process the products that they buy from Advance.