Lourdes Rojas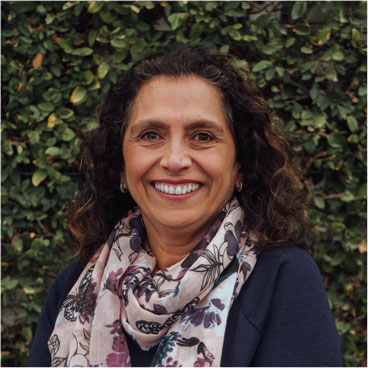 Lourdes has been with Advance since 2001, servicing the Latin American market after emigrating from Peru. Her cultural background, language skills and personality has led her to establish a wide network at the different border entry points, including officials in govt departments and most importantly, has strong relationships with a variety of customers spread throughout Mexico, The Dominican Republic and Peru. Her knowledge of the market intricacies and the products is now extensive.
Lourdes has strong business connection business networks within other Central American and South American countries, helping Advance source products as well.
Lourdes arrived in NZ with a degree in Business Administration from Lima University and 15 years of international trade experience in Peru. On arriving in NZ, she did a diploma in Shipping and freight at the NZ Maritime School to ensure the skills were relevant to NZ and made her familiar with NZ and international logistics, documentation, and regulations.
Since her time at Advance, she has gained a wealth of experience in meat and food products, supplying, vegetables, fish, dairy products as well as meat to her markets. Mexico is a market that has provided her with some very challenging experiences with customs, label requirements, duty, health certificates as well as with challenging customer requirements and requests which have all helped her build a strong experience bank to draw on.
Her experiences have helped Advance understand the intricacies of the market, specialist product requirements and select creditworthy customers- always a challenge in these countries.
Lourdes is happy to approve Spanish labels and do Spanish translations as required.